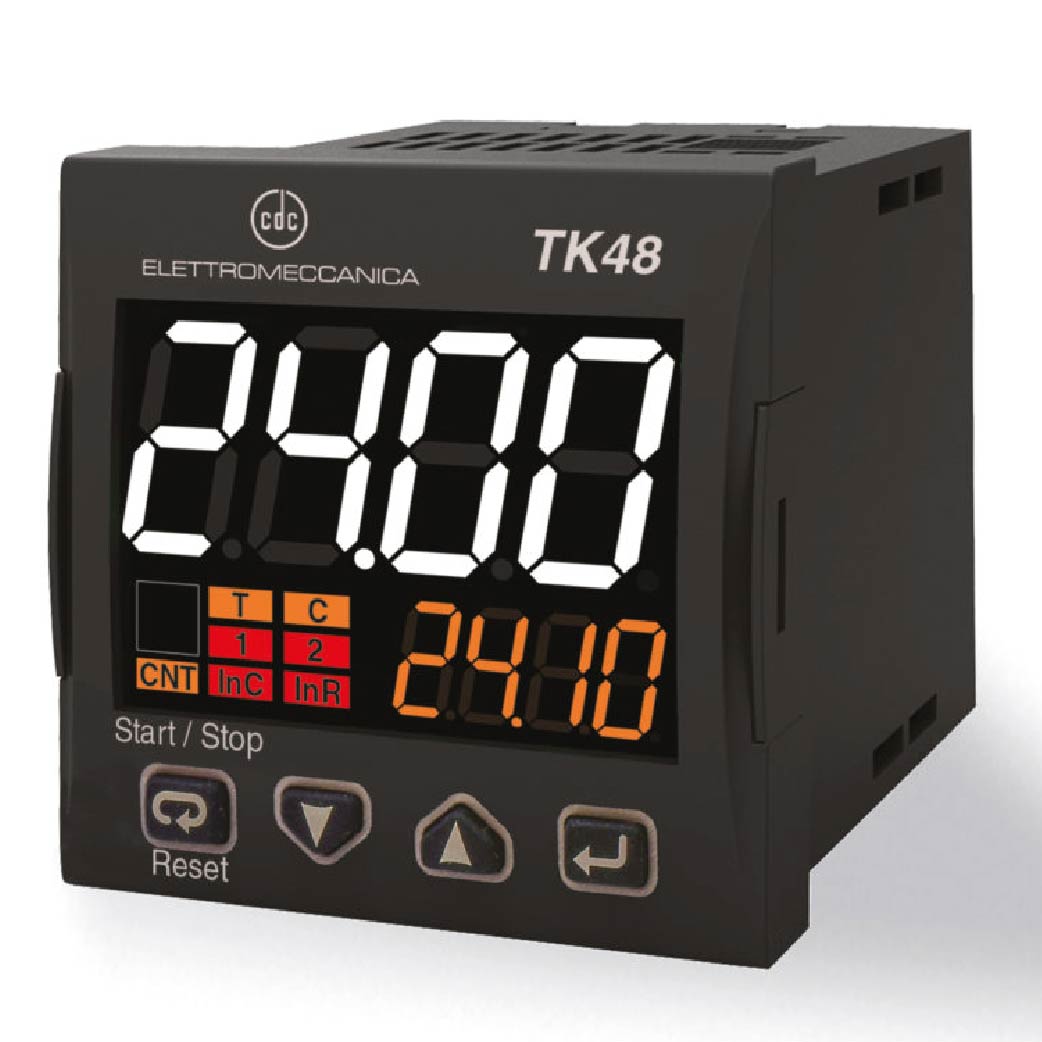 Today we are glad to present our newest product: the TK48, born from the combination of the old TC40 and KC40 (which will be available while stocks last).
The TK48 combines the best features of its predecessors, as it is a combination of timer and counter, with the ability to count both parts and liquids.
It comes with a dual white and amber display for counting and visualization of set points.
Extra Options
A battery for memory and an internal buzzer to make its functions even more complete.